This week, China's export prices have been supported by stronger domestic prices, and the market sentiment has recovered. It is understood that the current export price of SS400 hot rolled coil in China is about US$610/ton FOB, up about US$20/ton from last week.
As the domestic market improves, Chinese mills are raising their offers despite relatively weak demand in the export market. Domestic steel consumption is expected to increase and prices will continue to rise as downstream production activities ramp up in the coming weeks, some market players said. However, some market participants remain skeptical of continued price increases.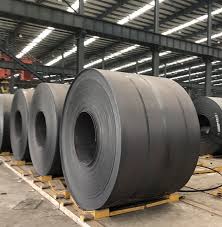 It is understood that low regional offers from Japan and South Korea are still more competitive than export offers from China. As a result, Chinese traders say finding buyers is somewhat difficult, and market participants are closely watching how Indian export prices will respond to pressure from other Asian sellers.
Vietnamese buyers expect prices to be around $615/t cfr, up from last week.
---
Post time: Aug-04-2022